Soovu Labs, Inc. Partners with Cynergy Wellness Inc. to Offer Workers a Safe Pain Relief Alternative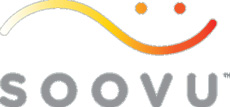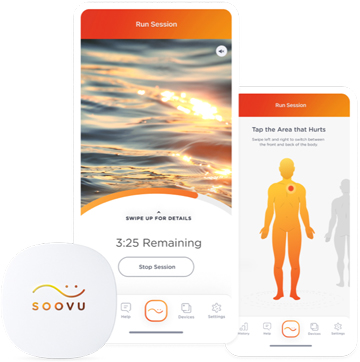 [Seattle, WA] - Soovu Labs, Inc., manufacturer of drug-free wearable pain relief systems, announces its partnership with Cynergy Wellness Inc., a privately-owned provider of nationwide physician services for workplace screening and consumer health. Through the partnership, Cynergy offers discounted access to Soovu's advanced pain relief system for the management of chronic and musculoskeletal pain.
Soovu's FDA-registered wearable technology harnesses the power of patented thermal neuromodulation to alleviate pain and enhance quality of life. In clinical trials, chronic pain sufferers experienced significant pain relief within 5 minutes of a single thermal therapy session, with the relief lasting up to 4 hours. After eight weeks of use, participants reported overall pain reduction and improvements in mobility, sleep, productivity, and well-being.
"At Cynergy Wellness, we are dedicated to providing comprehensive services that support workplace and consumer health and safety," said Angela Moore, CEO of Cynergy Wellness Inc. "We are delighted to partner with Soovu Labs to offer a drug-free and effective alternative for pain management that significantly enhances the health and wellbeing of individuals struggling with pain."
Through this collaboration, Cynergy workplace customers and consumers with chronic and MSK pain may purchase the Soovu Pain Relief System at an exclusive partner rate. Additionally, they will have access to Soovu's team of highly skilled pain management experts and coaches who provide personalized guidance and support, addressing any questions or concerns that may arise during their pain management journey.

"We are thrilled to establish this partnership with Cynergy Wellness to extend the availability of our pain relief system to their workplace and consumer health customers," said Jenny Hapgood, President of Soovu Labs. " Effective pain management, particularly that which can be used on-the-job as Soovu can, plays an important role in helping workers return to work after injury and improving worker productivity. We firmly believe the collaboration with Cynergy will allow us to reach workers suffering from chronic pain and make a positive impact on their lives."
For more information about Soovu Labs, Inc. please visit their website at https://www.soovu.com/